För mer info: robert@skillhunting.se eller 072-575 88 00

Head of Product Maintenance - Clemondo Helsingborg

Omtanke är vår viktigaste ingrediens
Petroleumbaserade lösningsmedel som rinner ut i avloppet efter användning. Går de att fasa ut till förmån för miljön? Går det att göra med ökad effektivitet? Kan arbetsmiljön förbättras i processen? Samtidigt som materialåtgången minskar och ekonomin förbättras?
Ja, ja och ja - allt det går att göra! Men vår vision går längre än så, och vi behöver din hjälp för att nå dit.
Hjälp oss nå Nollbarhet
Clemondo utvecklar kemiska produkter och hållbara lösningar mot höga krav utan att påverka vår gemensamma jord negativt. Vår vision för 2030 är noll utsläpp till luft, mark och vatten samt noll negativ inverkan på arbetsmiljö. Vi kallar det Nollbarhet, kort och gott.
Nu söker vi en ansvarig för Clemondos produktunderhåll som skall hjälpa oss att nå vår vision om Nollbarhet för 2030. Det kommer att bli svårt, men vi är övertygande om att lyckas.
Vem är du
Som Head of Product Maintenance arbetar du med problemlösning, förbättringsåtgärder och utveckling av Clemondos befintliga produkter och processer. Din vardag består bland annat av kompabilitetsfrågor, komplexitetsminskning, utvärdering av råvaror samt säkerställande av laguppfyllan med avseende på miljö, arbetsmiljö, kvalitet och säkerhet. Du genomför projekt och ansvarar för kommunikation med intresseorganisationer. Du arbetar tillsammans med och har personalansvar för en QC/labanställd och sitter i den operativa ledningsgruppen.
För att lösa uppgiften har du en högskoleexamen inom kemiteknik, bioteknik eller ekosystemteknik, gärna med kunskaper inom immunteknologi och mikrobiologi. Du har erfarenhet från kemisk produktionsindustri och uppskalning från lab till produktion. Du prövar och validerar hypoteser och till din hjälp har du en väl utvecklad analys- och kommunikationsförmåga. Vi värdesätter erfarenhet av ledarskap men tittar lika mycket på personlighet.
Vad kan vi göra tillsammans?
Du sätter ribban högt när det gäller hållbarhet i din vardag. Då är det väl rimligt att du kan ställa höga krav på din arbetsgivare? Vi tänkte på vår gemensamma miljö när vi utvecklade Greenium, vår serie rengöringsprodukter helt baserade på vegetabiliska ingredienser. Men vi sätter även individen i centrum när vi bygger vår organisation. Vi älskar att utvecklas i arbetet och att lyfta medarbetare till nästa nivå. Internrekrytering är en självklarhet och vi utmanar regelbundet de premisser vi sätter upp för arbetet. Arbetsglädje och effektivitet ökar när vi bryr oss om varandras välmående. På det sättet blir jobbet roligare och resultaten kommer på köpet! Hur kan du utmana oss?
Om du antar utmaningen
Berätta för oss varför du är redo för det här jobbet. I texten skall dina formella kvalifikationer finnas med, samt en kort text om hur du skulle vilja bidra till rollen samt några möjliga utvecklingsvägar för dig. Har du några frågor, ring gärna Robert Särman på Skill Hunting, Clemondos partner i denna rekrytering 072-575 88 00. Skicka din ansökan snarast till robert@skillhunting.se
Clemondo är ett hållbarhetsbolag med fokus på att tillsammans med våra kunder skapa hållbara affärer. Det är genom omtanke vi når våra mål och bidrar till en hållbar framtid, där vår vision om Nollbarhet kommer att genomsyra varje beslut.
Läs mer på clemondo.se
---

Senior Software Embedded Engineer, u-blox Malmö, Sweden
Help Eva & her team find U
Do U see what we see?
The pandemic has bolstered the case for connected technology considerably. People seek contactless experiences that don't leave them isolated: remote work, online medical consultations, virtual events, online shopping, and more. Therefore, u-blox in Malmö seek new talent to continue our journey to shape the connected future.
As a global tech leader in positioning and wireless comms, we could talk about IoT for hours. But now more than ever, we need to focus on what makes our tech reality – and that's our wonderfully, talented people!
Delivering great results is all about a great team, don't you agree? With Eva & her SW-team, we design, develop and verify top-tier SW. Our teams are small and the work is performed in close cooperation with technology and product strategy teams, as well as with production, customer support, and hardware design teams, all on-site.


How about U
We're looking for an experienced ( approx. seven yrs) software developer in embedded systems with genuine interest in the technology. With us, you will find great opportunity to utilize a multitude of skills: drive software design and architecture, make use of your experience in implementation, profiling, optimization and troubleshooting. Debugging and tracing, requirement analysis, test automation and much more… You will be part of the entire product chain, from inception to production.
You will also have the opportunity to grow within a focus area of your interest. We work in an agile and collaborative way, constantly exploring new paths to co-creation heaven.
We work with IP-based services, cloud services, network and product security, WLAN protocols, Bluetooth BR/EDR/low energy, API design, code base as third party, open and closed sources and based on modern real-time operating systems. If you have Wi-Fi, IP based protocol or Network security experience this is an extra plus.
Skills and Experience
MSc or BSc in Engineering

Wireless knowledge in general, Bluetooth and Wi-Fi knowledge in particular

Extensive experience in C programming of embedded, real-time systems

Knowledge in IP networking is an advantage

Good interpersonal and communication skills

Used to write technical documentation (English)
Some of our perks!
Multicultural and international company with over 50 different nationalities

Project-based activities working with colleagues across the globe

Start-up/innovation mindset in the process of scaling-up processes and efficiencies

Focus on staff welfare through socio-medical services

Stunning, central location in the western harbor near Dockan, Malmö
Let's talk!
In this recruitment, u-blox co-operate with Skill Hunting. Please address any questions to Robert Särman at+46 72 575 88 00. Send your application with CV to robert@skillhunting.se
u-blox is a global technology leader in positioning and wireless communication in automotive, industrial, and consumer markets. Their smart and reliable solutions, services and products let people, vehicles, and machines determine their precise position and communicate wirelessly over cellular and short range networks. With a broad portfolio of chips, modules, and secure data services and connectivity, u-blox is uniquely positioned to empower its customers to develop innovative and reliable solutions for the Internet of Things, quickly and cost effectively. With headquarters in Thalwil, Switzerland, the company is globally present with offices in Europe, Asia, and the USA. www.u-blox.com
---

Senior Embeddedutvecklare/Tech Lead
Embeddedutvecklare 
---
--- Exempel på tillsatta tjänster ---

Teknisk Projektledare/Teknisk Samordnare
Konstruktionsansvarig
Konstruktör
---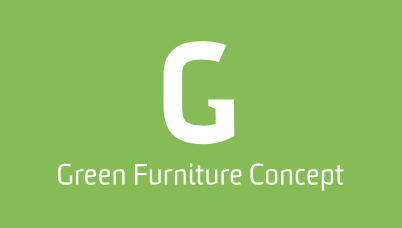 Area Sales Manager UK & Ireland

Area Sales Manager Nordics

Supply Chain Manager
---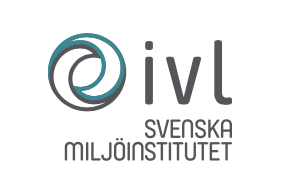 Gruppchef för hållbar samhällsbyggnad Malmö
---

CEO Kloosterboer Sweden AB
Technical Manager
---

Manager Firmware & System Test (2016 and 2021)
App Manager/SW Manager
System Engineer
---

Development Manager

Project Manager

Design Engineer
---

Front-end lead developer with a passion for UX
Technical relations lead
---